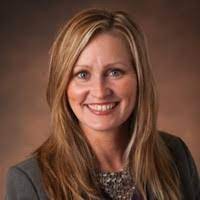 Sbixby-pankratz@wolfrohr.com
Shannon M. Bixby-Pankratz represents clients in the Twin Cities area and Greater Minnesota facing a variety of family law issues.  She is a compassionate advocate for her clients and their families, bringing a calm and thoughtful approach to a highly emotional and difficult process.  Shannon is careful to understand her clients overarching interests and goals, not only in the immediate future but also their long-term plans.  Shannon is committed to assisting her clients in reaching an agreeable resolution outside of the courtroom, reserving litigation as a last resort.  She understands that settlement usually minimizes the family conflict, the emotional and physical burden, and resulting impact of separation or divorce on the family, particularly children.  When agreements cannot be reached, Shannon is prepared to be a strong advocate for her clients in the courtroom.
Her practice does regularly involve business ownership interests, real estate, stock options, executive compensation plans, and other sophisticated financial issues.  Such cases involve complex asset valuation and division issues, along with more complicated spousal maintenance and child support issues.  She further represents clients negotiating and preparing premarital and post-marital agreements to protect and/or divide property for marital, estate, business, and family succession planning purposes.
Shannon represents clients in mediations and other alternative dispute resolution (ADR) processes, public court litigation, and private judge proceedings.  She regularly assembles teams of experts when needed, such as business valuation professionals, real estate appraisers and professionals, retirement actuaries, mental health professionals, and accountants, to address issues when they arise in a particular case.
Shannon is also a Rule 114 Qualified Neutral, available to offer several ADR services to families, including family law mediation, early neutral evaluations (both social and financial), and parenting consultant services.  She came to the practice of law as a second career, with a prior Masters level education and emphasis in marriage and family systems, mediation, and negotiations work.
Practice Areas: Custody and parenting issues in both married and unmarried relationships; Custody and parenting modification issues; Development of parenting plan agreements; Third-party custody proceedings; Child support issues; Spousal maintenance issues; Child Support and spousal maintenance modification issues; Hague convention parental child abduction; Grandparent visitation; Step-parent adoption; Second parent adoption; Premarital and post-marital agreements; Property valuation and division ranging from modest to complex and high asset estates; Complex marital tracing issues; Harassment restraining orders; Orders for protection.
Shannon has been a Rising Star in 2010, 2011 and 2012. She has been named to Super Lawyers since 2016 and was honored as one of the Top Women Lawyers in Minnesota. Shannon is involved in the community as a volunteer mediator, lawyer mentor and limited scope attorney.  She is an active member of the family law bar and the Minnesota Chapter of the Association of Family and Conciliation Courts.  She also works tirelessly supporting Secondhand Hounds, a non-profit animal rescue organization, serving as a volunteer and a foster parent for rescued animals.  She also works as the Community Events Manager.