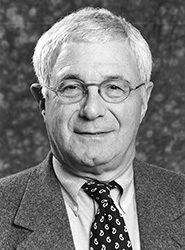 J. Peter Wolf is the founding shareholder at Wolf, Rohr, Gemberling and Allen, PA.He has been actively practicing law for more than 48 years. He graduated from the University of Minnesota Law School in 1963 and soon thereafter was appointed as an Assistant Ramsey County Attorney prosecuting cases in both juvenile court and criminal court. In 1967, he was appointed an Assistant Ramsey County Public Defender and in January, 1969, was appointed the Chief Ramsey County Public Defender and together with his assistants, was responsible for the handling of felony cases in Ramsey County for those defendants unable to afford private representation.
Wolf entered full-time private practice in 1971 and since that time has been a partner practicing family law until the formation of Wolf and Rohr in 1997, the predecessor to our current firm. Wolf has practiced exclusively in the are of family law for more than 20 years and has been recognized in that area as a Super Lawyer and Top 40 vote-getter in the State of Minnesota for many years. His experience includes complex dissolution proceedings, including those involving business and professional practice issues, spousal maintenance, and non marital property. He also handles post-dissolution matters, including modifications and appeals. He is currently listed in Best Lawyers in America as a family law practitioner.
Wolf currently is devoting more of his practice to mediation.
Practice Areas: Dissolution; Divorce; Appellate Practice; Family Law; Spousal Maintenance; Complex Asset Division; Alternative Dispute Resolution; Business Valuation; Post Decree Modifications; Mediation.